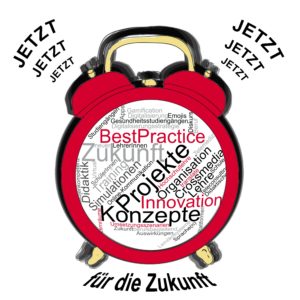 Zum 17. Mal veranstaltete das ZML – Innovative Lernszenarien am 13. September 2018 den jährlichen E-Learning Tag. Unter dem Motto "Jetzt für die Zukunft" ging es am E-Learning Tag um Ideen, Konzepte und Projekte, die auch in der Zukunft Bestand haben werden.
Zum Programm
Der Tag begann um 8:30 mit Kaffee und einem Rundgang in der Postergalerie. Um 9:00 Uhr wurde die Konferenz vom wissenschaftlichen Geschäftsführer Karl Peter Pfeiffer im Audimax der FH JOANNEUM offiziell eröffnet.
Zu den Postern und zum Tagungsband
Daran schloss die Keynote von Gilly Salmon (University of Liverpool, UK), der Queen of E-Moderation, die seit 2002 die didaktischen Konzepte an Hochschulen maßgeblich prägt. In ihrem Vortrag "The Innovation landscape for higher education – 4 ways of deploying digital technologies to enhance" präsentierte sie ihre Ideen für die Zukunft.
Zu den Videos der Keynote sowie einem Interview mit Gilly Salmon zu den Fragen: How do you design learning? In the keynote you encouraged us to disrupt our understanding of learning, how should we do it? Many ideas about the future are scary, how can we deal with our fear and how can we support people?
Zu den Folien der Keynote und der Vorträge
Zur Dokumentation des Disqspace
Zu den Unterlagen der Workshops
Zu den Fotos